About
Tenacious and adaptive Technology Consultant with 2 years of experience assisting Small and Medium Companies to adopt Digital Technologies needed for process optimisation and scalability. I am dedicated to delivering up-to-date solutions using Cloud, SaaS and ERP solutions tailored to immediate and long-term needs. Some of my biggest projects include Consulting for a small Facility Management company to digitalise key operations and processes by adopting technologies suitable and accommodating to their businesses. Also collaborated with the likes of Bentley Motors Stakeholders to deploy a roadmap for their Digital Twin and NHS Manchester Trust to migrate Electronic Patient Records to a new EPIC ERP solution. I look forward to the next best role where these experience and transferable skills can be fully utilised to reshape the businesses of commercial clients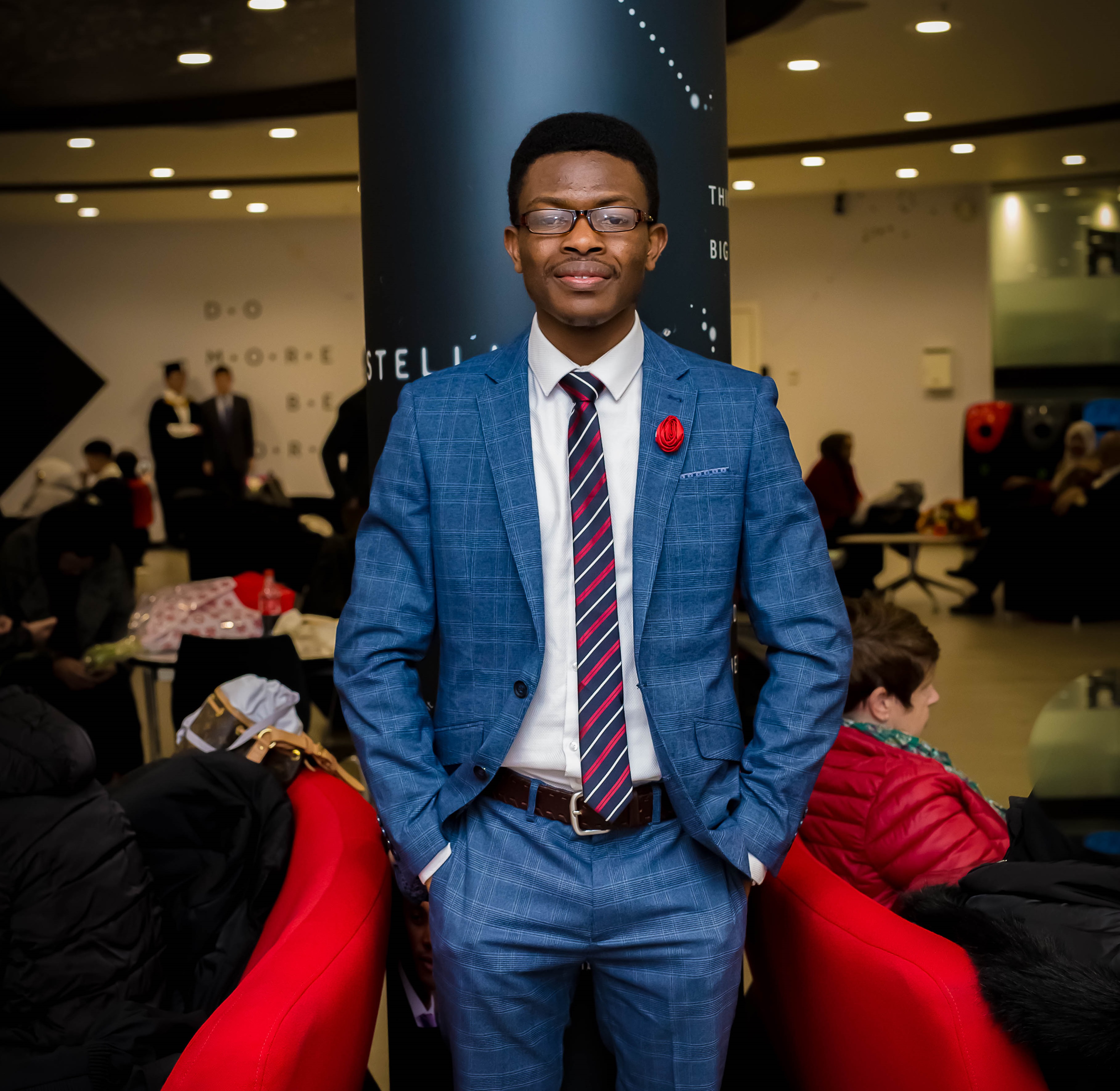 Management and Technical Consultant
Website:

abiolatech.com

City:

Manchester, UK
Degree:

MSc Mechanical Design, AWS & Azure Certified

Email:

abiolatech1@gmail.com
I hone core consulting, project management, analytics skills and expereince needed in your team
Facts
You will either find me indoor with my PC building the next trendy technology, Gaming with the lads or outdoor volunteering, hiking around the neighbouring mountain or the gymn sweating it out.
Funny fact : Two years ago, I went backpacking around Western Europe. From surfing in Italy to skydiving in Swiss Alp and visiting 6 countries in two weeks.
Experience (Months)
Data Analytics & Technical Consulting
Projects
Technical Support and Analytics
Hours Of Support
Fulltime and Partime
Collaborations
Work, Charity, Personal and Challenges
Skills
Technical design, analytics and Managerial skills. Strong verbal and written communication skills with the ability to explain technical information to non-technical end-users. Customer service skills with the ability to remain professional in stressful, high-pressure situations.

---
Frontend:
JavaScript, HTML, CSS, SASS
Server:
NodeJS, Express, Python, Apache
Frameworks:
React, AngularJS, Socket.io,
Database:
Firebase, Azure SQL, MySQL, CosmoDB, MariaDB, Cassandra, RDS, DynamoDB, Webpack, Blockchain
Deployment:
Docker, AWS S3, AWS EC2, Lambda, Git, Netlify, Github-actions, Azure Function, Blob storage
Infrastrucuture as Code:
Terraform, CloudFormation, Azure Resources Manager, Chef
Testing:
Jenkins, Travis CI, Mocha
AI/ML:
Sklearn, Tensorflow.js, Brain.js
AWS & Microsoft Azure 60%
Jira Agile Methodology 80%
Summary
Abiola Abiodun
Innovative and passionate technical & managerial consultant with experience designing and developing data, cloud and ERP solutions for commercial clients.
Manchester, UK
abioseth1@gmail.com
Education
AWS Cloud Practitioner
Jan. 2021 - April 2021
Talent Academy, Manchester, UK
12 weeks courses: Personal development skills, AWS foundation, Linux, data structure, python, databases, Agile and commercial project.
MSc Mechanical Engineering Design
2018 - 2019
University of Manchester, UK
Core modules includes: design processes, robotics & metrology, advanced vibration & acoustics, finite-element method and dissertation in acoustic wave propagation with FEA/CFD and signal processing.
BEng Mechanical Engineering and Technology
2011 - 2016
The University of Benin, Nigeria
Core modules include: Electronics, engineering materials, programming, CAD modelling, problem solving and creativity, thermodynamics, fluid mechanics, among others. Thesis was gas power system computation and optimIsation with MATLAB.
Professional Experience
Configuration Analyst
Dec 2022 - Present
INSTANDA
Responsible for supporting clients throughout the project lifecycle by gathering requirements, documentation, configuration, technical support and training on the INSTANDA platform, build to distribution
Build and deliver insurance products for distribution on the INSTANDA platform
Effective capture, understand, define and document business requirements clients (requirement gathering)
Partner with service delivery and engineering teams to support design and sign off potential new functionalities
Support the UAT process of the INSTANDA configuration and of new functionalities
Troubleshoot and train INSTANDA clients/users about our SAAS product to successfully hand over the configurations
Data Migration Consultant
August 2022 - October 2022
NHS Porfessional
Responsible for supporting Pre Go-live of MFT data migration of Electronic Patient Record from Legacy System to a new ERP equivalent while working closely with EPIC stakeholders
Routine testing of EPR software in Production and Sandbox environments
Automatic and manual migration of data to the ERP System
Post Go-live training of Clinicians to use the new Electronic Patient Record ERP software
Troubleshooting and gathering new system requirements for optimisation
Technical Consultant
July 2021 - November 2022
Jimklean Group
Guided implementation of company-wide enterprise and business operation strategy
Analyse business operation processes and assess areas in need of improvement and develop solutions
Gather the requirements for an ERP & CRM solution and scalability, set delivery guidelines, and prepare and review detailed designs for accuracy and overall compliance
Design and led implementation of company-wide business strategy, operation processes and data centralisation using Creative business solutions, Relational database, ERP/CRMsolutions, Clouds and SharePoint supports
Was the customer-facing implementation and response Manager, delivering onsite and remote onboarding and training as well as UAT, post Go-live support
Build trusted relationships with clients and collaborated cohesively with internal team members
Portfolio
At the beginning of my recent tech career, I collaborated in digital twin project, serveless AWS architecture for an e-commerce client, and technical support among others. I then move on to technical consulting and managerial roles assisting business with ERP adoptions
Areas of Expertise
In my journey to become a digital transformation engineer and leader, i've specialised in the following
Location:
Manchester Central, UK
Email:
abiola.tech1@gmail.com